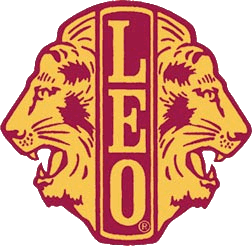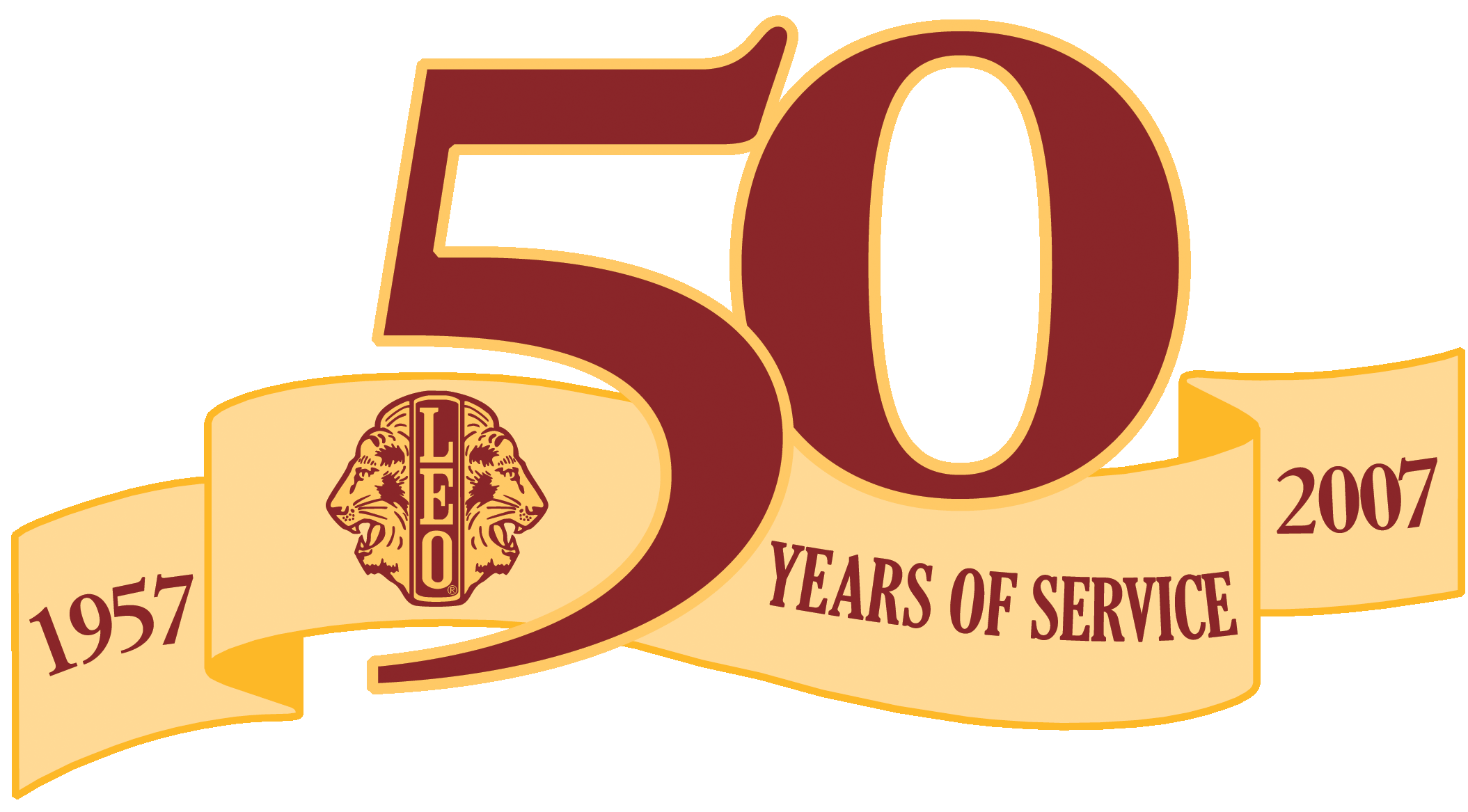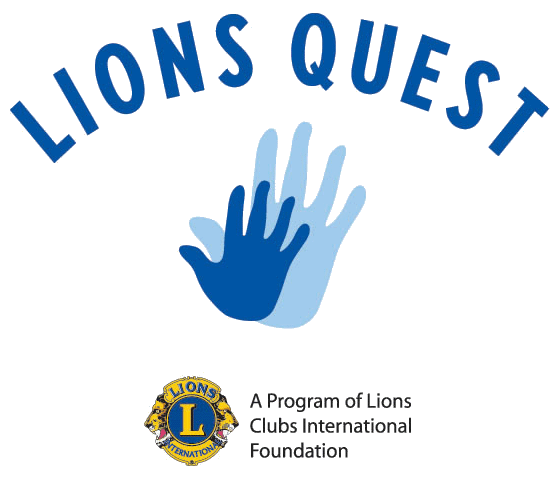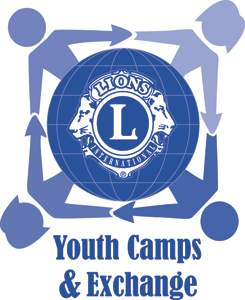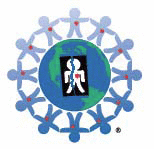 Check out the pictures of LEO's Camp for the Blind Work Weekend

LEO Tifton State Convention Pictures
LEO CLUB EXCELLENCE AWARD
Clarke
Middle School
LEO Club
In The News -
CMS LEO Club's Roaring Achievement
By Summer Faust
Clarke
Middle School
students. For members of the Leadership Experience Opportunity (LEO) Club, Saturday mornings are perfect for picking up litter alongside a local road, cutting through the overgrowth in a neglected cemetery, or fixing up the school's sports fields in the name of school spirit and service. For students' volunteer efforts, the Clarke Middle LEO Club recently received the LEO Club of Excellence award from Lions Club International for the 2006-2007 school year. Out of 31 LEO clubs in
Georgia
and over 5,500 worldwide, the CMS LEO Club was one of three in
Georgia
and 40 worldwide to receive this prestigious honor. "It's an honor to be recognized," says CMS Guidance Counselor and club sponsor Jamie Tuttle. "We would not have received this if it was not for the kids and their dedication to serving the community." Stephen Helwig, regional LEO Clubs Chair and liaison between the Lions Club and CMS LEO Club, says the CMS club won the award by demonstrating superior performance in, "serving others, developing and executing creative fundraisers, exercising effective leadership, enhancing the public image of LEO clubs, and timely completion of administrative operations."
LEO Club members meet before school every two weeks to discuss upcoming projects and to hear updates from committees in charge of various service activities the club completes throughout the year. With the help of CMS faculty, families, and the local Lions Club, the CMS LEO Club collects prescription eyeglasses for the underprivileged around the world, gathers old cell phones for recycling, and conducts a popular "Peace Poster" contest at their school. The kids realize that its not just serious stuff. "You can have a good time and get to know all sorts of people and a very diverse group of students," says Tuttle. Along with these service projects, students have traveled to Waycross , Ga. for a weekend to do repairs at a camp for the blind. Students have also assisted in a major clean-up of the Brooklyn Cemetery , an African-American cemetery in Athens dating back to the mid 1800s. The cemetery was so overgrown by vines and bushes that headstones were covered. LEO Club members and other students removed 20 tons of debris during a cleanup project. "It is important for kids to get out and support the community," Tuttle explains. "It is one thing to stand up in front of a classroom talking about helping the community, but it"s completely different to actually do it."
With 30 members and growing, the CMS LEO Club plans to continue community service projects while focusing on service in the school, such as cleaning up the schools sports fields. "This club is about supporting each other and listening to others ideas, helping each other reach our goals,
and getting kids involved in the community as much as possible," Tuttle says.
"WE SERVE"
* ~ * ~ * ~ * ~ * ~ * ~ * ~ * ~ * ~ * ~ * ~ * ~ * ~ * ~ *

Happy 50th Anniversary to the Leo Club Program! Since 1957, when the first was organized, the Leo movement has
grown to more than 5,500 clubs in more than 130 countries with approximately 140,000 members. Joining a Leo club is a great way to
become involved in your community, serve as a leader to your peers and make friends. Click one of the links below for more information
about Leo clubs.
* Leo Membership - to find out about joining a local Leo club visit the Leo Directory and search for a club near you.
* Lions clubs interested in sponsoring a Leo club can learn how by contacting Lion Steve Helwig.
* Leo members can view the Leo Photo Gallery, read news about the Leo club program, and visit the new Web page Leos at
Convention.
Leos are both generous and creative when implementing community service projects. Listed below are a few examples of successful
LEO projects:
Clarke Middle's LEO Club pitches in at Brooklyn Cemetery

A group of Clarke Middle School students have dedicated themselves this year to cleaning up a 19th-century cemetery for working-class blacks and trying to preserve some of the tangled history underneath the weedy, overgrown graves.

Students in the school's LEO Club - it stands for Leadership, Experience, Opportunity - will visit Brooklyn Cemetery behind the school each month to continue the cleanup work they began Saturday.

They also plan to create an interactive Web site featuring interviews with relatives of some of the people who are buried there, said Jamie Tuttle, school counselor and LEO Club sponsor.

"That's going to be our next major goal or effort with Clarke Middle LEO Club. Part of the job will be trying to track down and find some of these relatives," Tuttle said Saturday as he led a team of students into the brush-filled cemetery behind the school to trim branches, uproot weeds and pick up discarded bottles that lay among the headstones.

The cemetery is the final resting place of many working-class blacks from the Westside Hawthorne neighborhood, with graves dating to 1880. The cemetery holds at least 1,270 graves - half of them unmarked - including 61 people who lived during the time of slavery, according to Meriwhether Rhodes of Friends of Brooklyn Cemetery.

Rhodes and other members of the friends organization have spent three years trying to identify some of the graves in Brooklyn Cemetery, Rhodes said.

Dozens of volunteers, including Clarke Middle School students, have worked to remove tons of debris from the cemetery, clearing the way for some of her discoveries, she said.

About 45 LEO Club students plan to hold a cleanup each month and later this year start taping interviews with relatives.

"We're making it more pleasant and trying to maintain the area, because it's a part of Athens history," said Paul Eckhardt, an eighth-grade LEO Club member.

"I think it would be nice to kind of find out about the people in here and know more about it."

Each year, LEO Club members pick three major service projects, and this year decided they wanted to do something with the cemetery, Tuttle said. Some of the interest was ignited five years ago by Karl Scott, a science teacher at Clarke Middle who had to cut across the cemetery to get to the school as a youngster, Tuttle said.

Scott encouraged students to learn more about the history of Brooklyn Cemetery. He even worked with members of a local Boy Scouts troop to mark headstones using a global-positioning system device.

Much of the work that's led Rhodes to identify graves successfully involved extensive research in the library, pulling information and details from old directories and funeral home records.

Other finds came from interviews with relatives - the kind of information students could learn and find out about, too, she said.

"There's just all kinds of information they can find," Rhodes said. "Then it would not only be a graveyard to them, but a place full of real people who lived here."
Originally published in the Athens Banner-Herald on Tuesday, October 06, 2009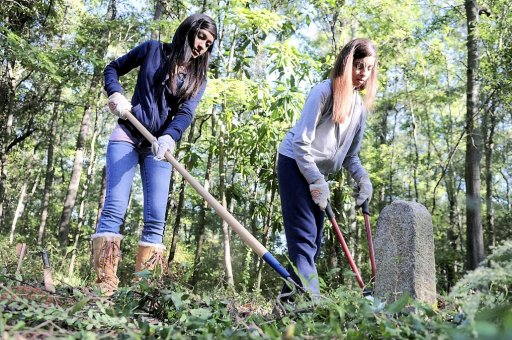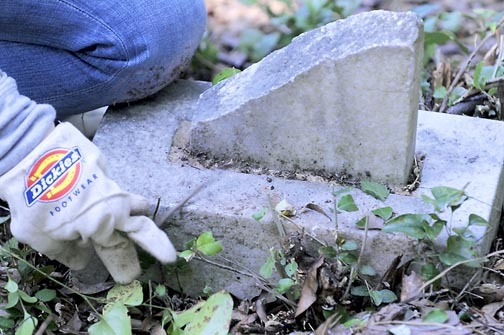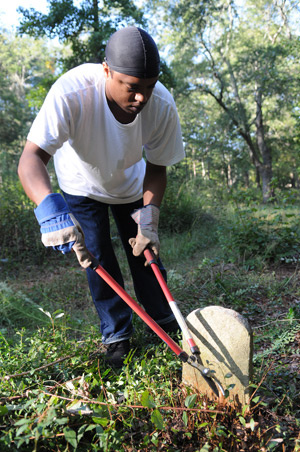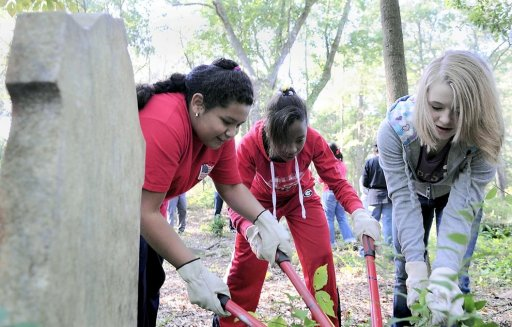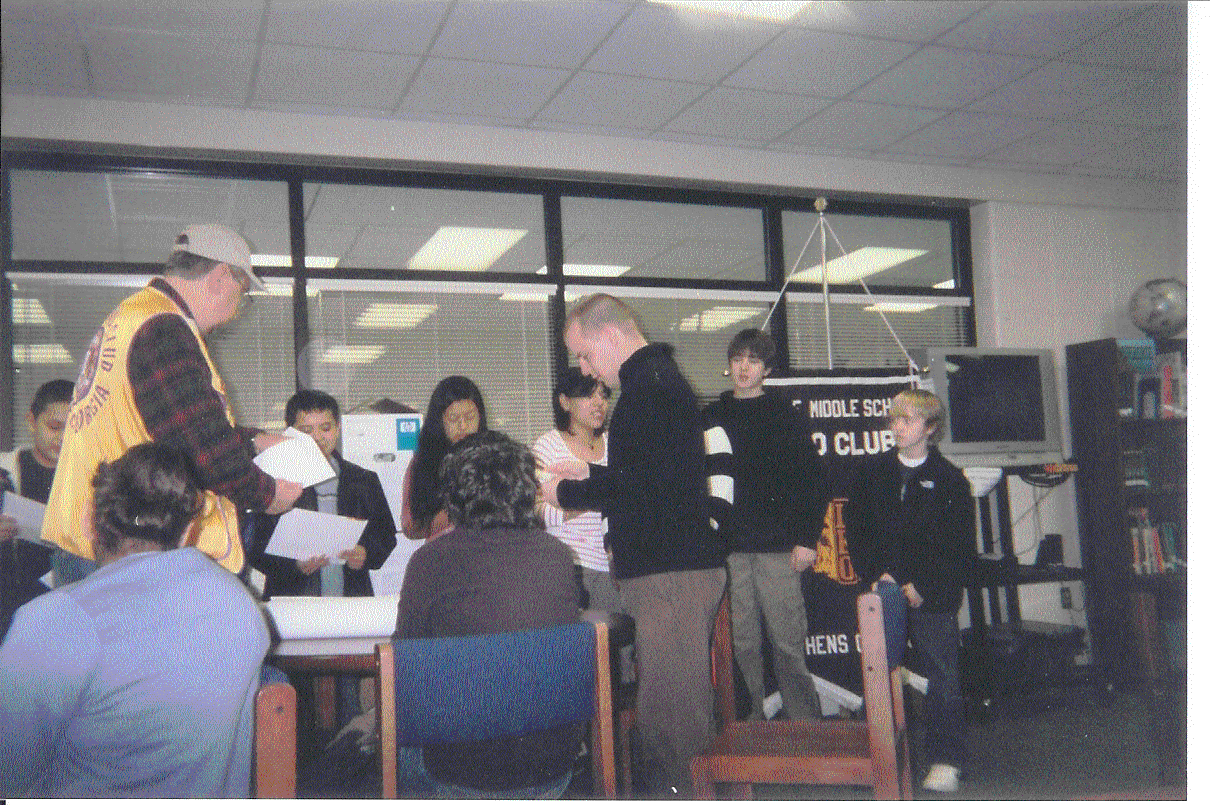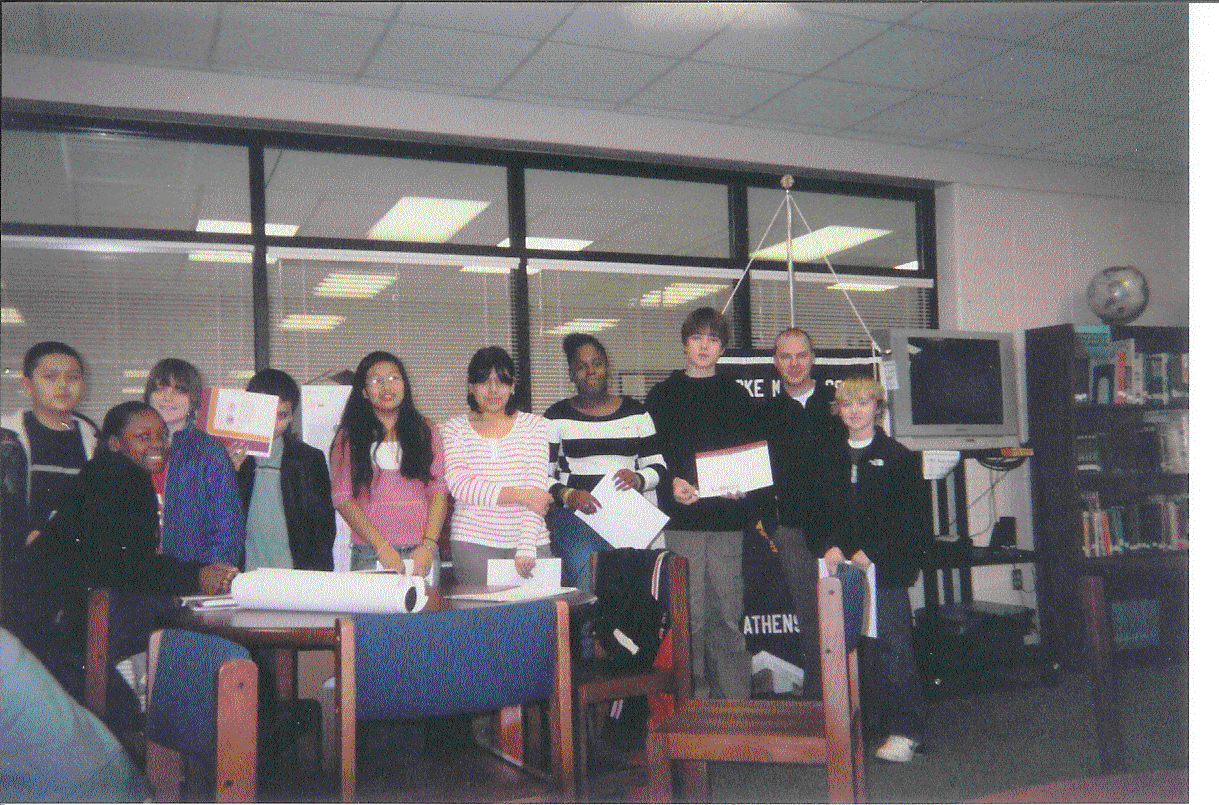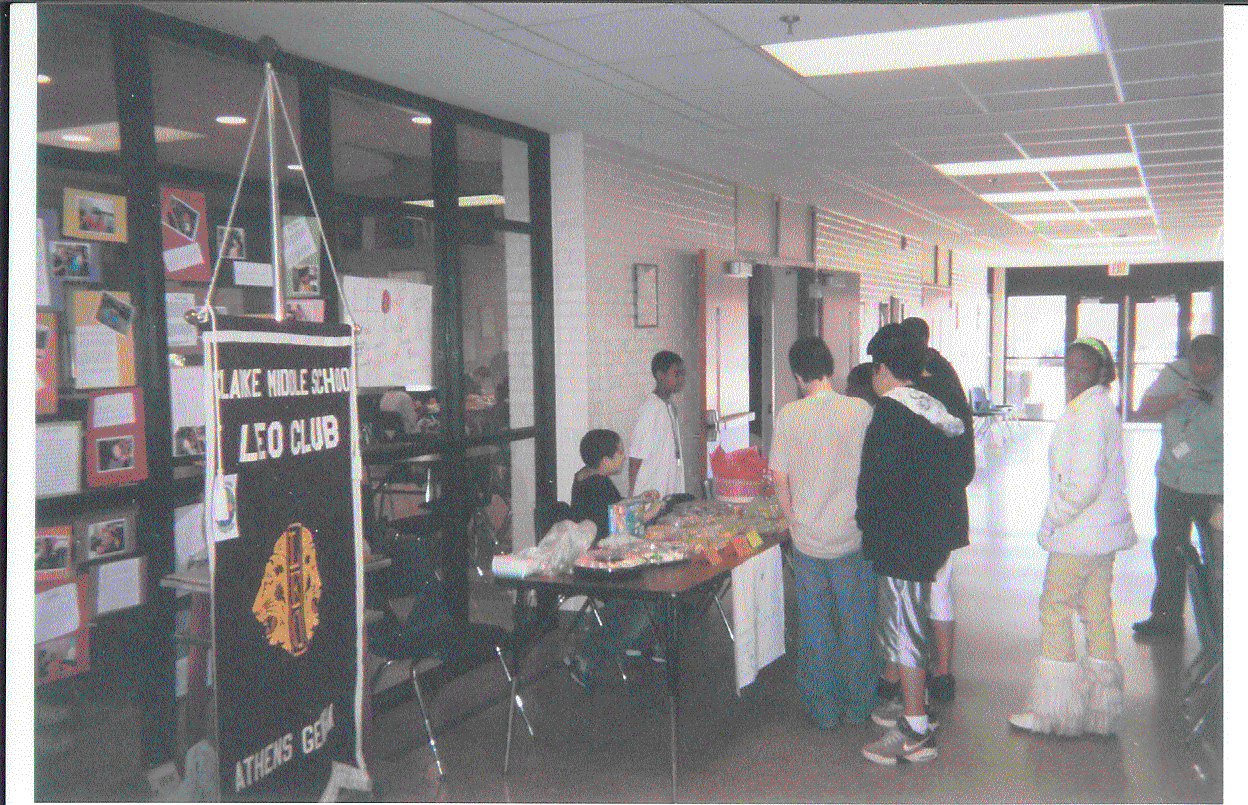 Clarke Middle School LEO Club new member induction ceremony CMS LEO Club Bake and Cookie Sale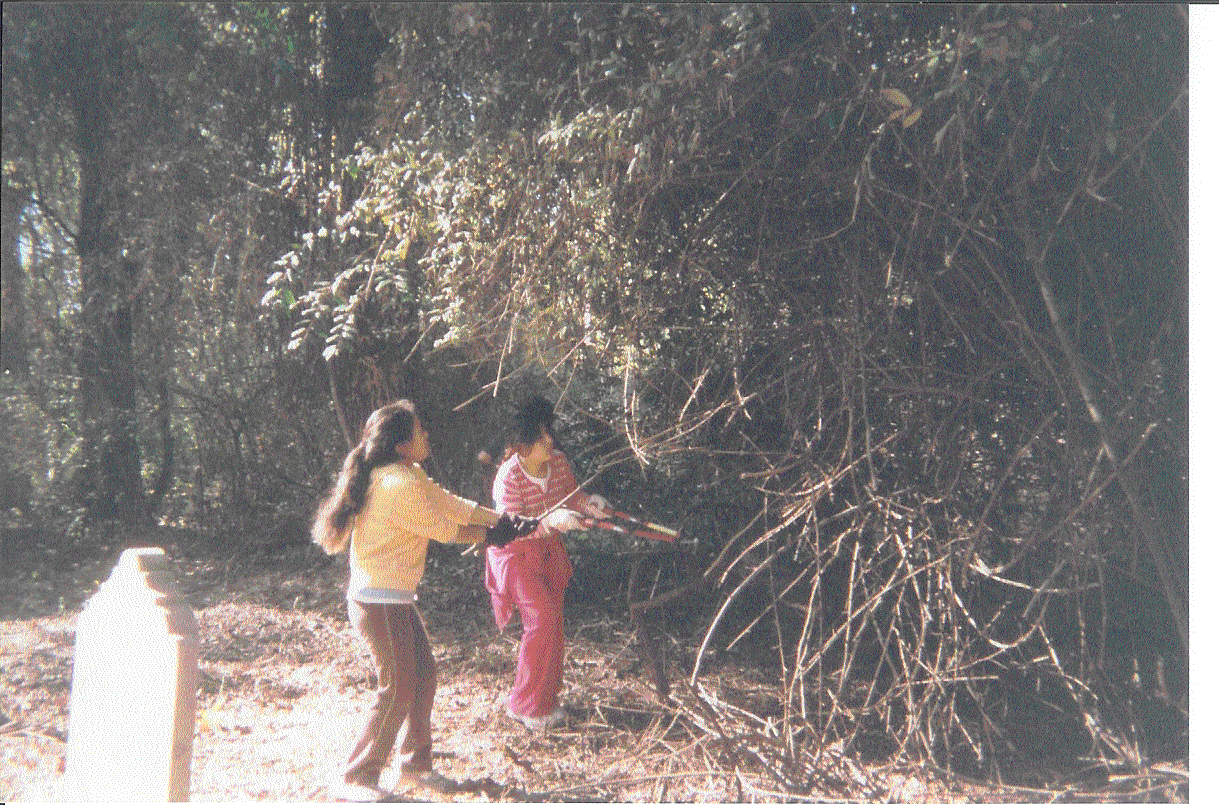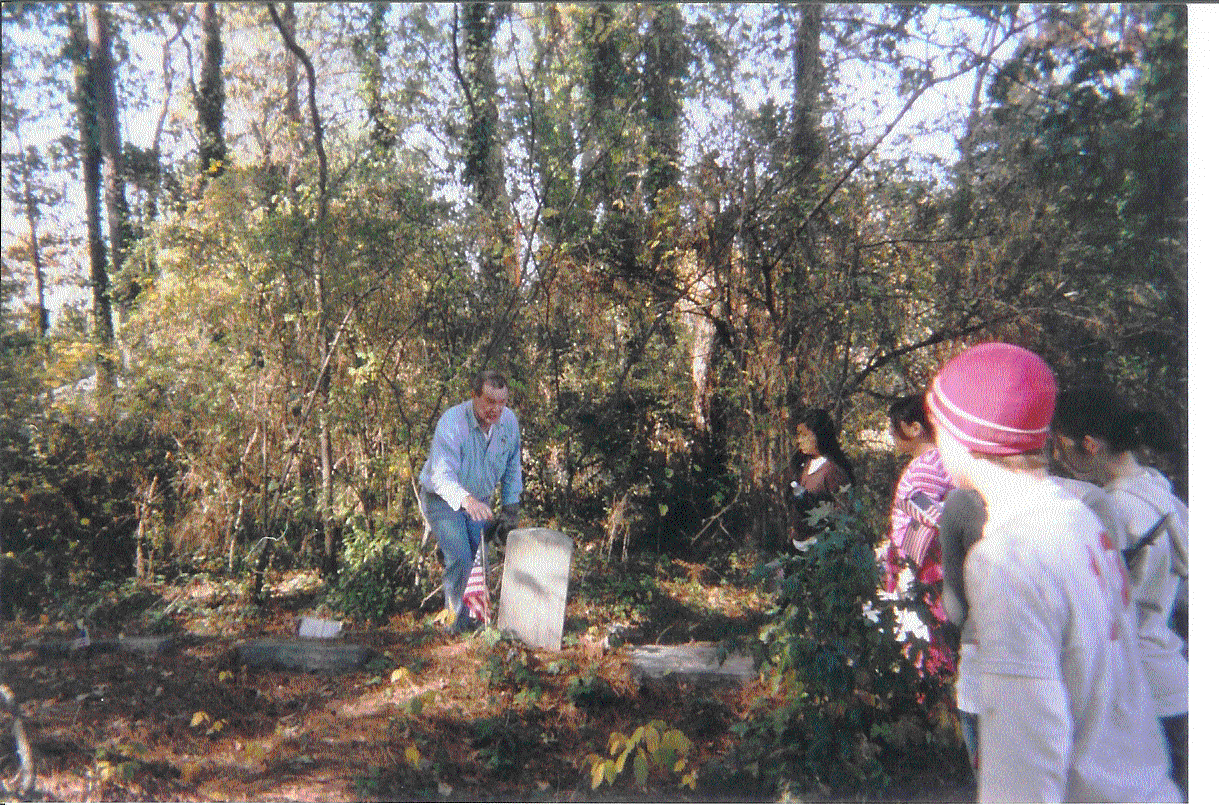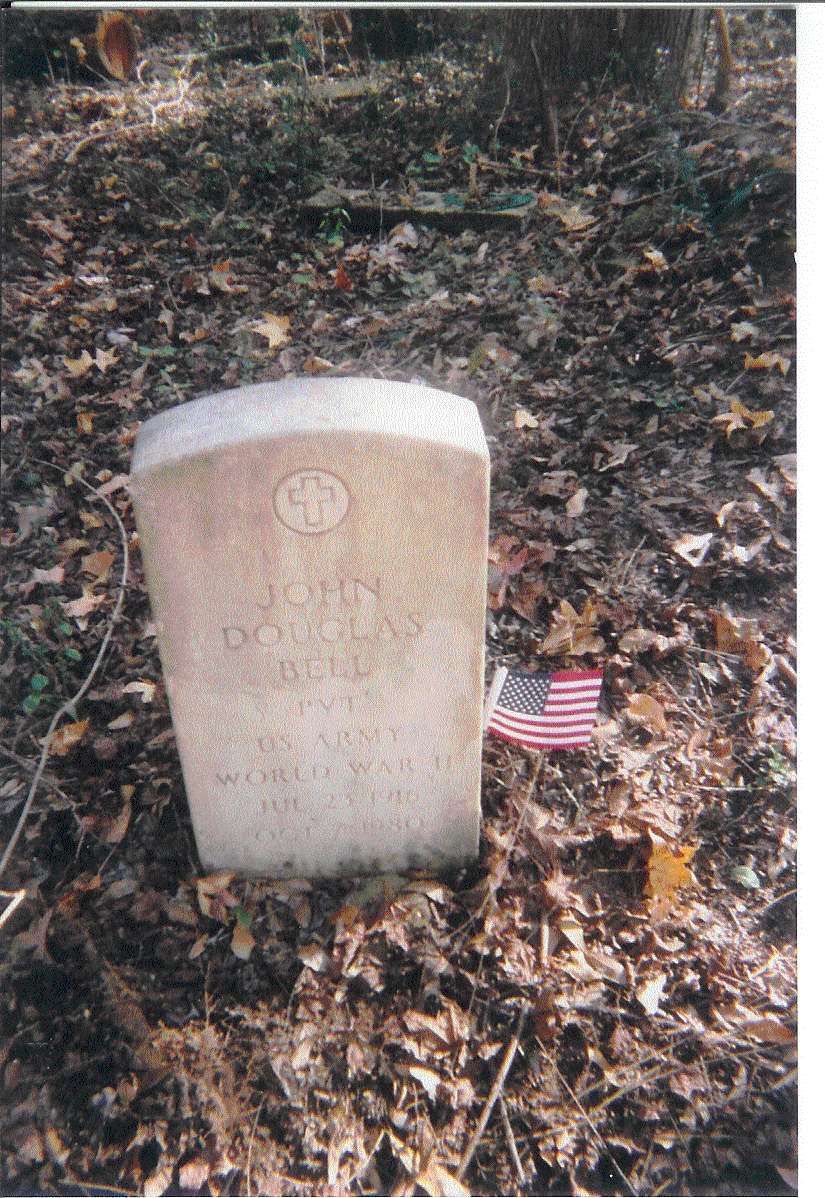 CMS LEO's at Brooklyn Cemetary Clean-up Mr. Karl Scotty CMS Science Teacher Cemetery African-American Veteran's
Project Coordinator with CMS LEO Club members final resting place recognized
Flag's donated by Athens Lions Club and CMS LEO Club and honored on Veteran's Day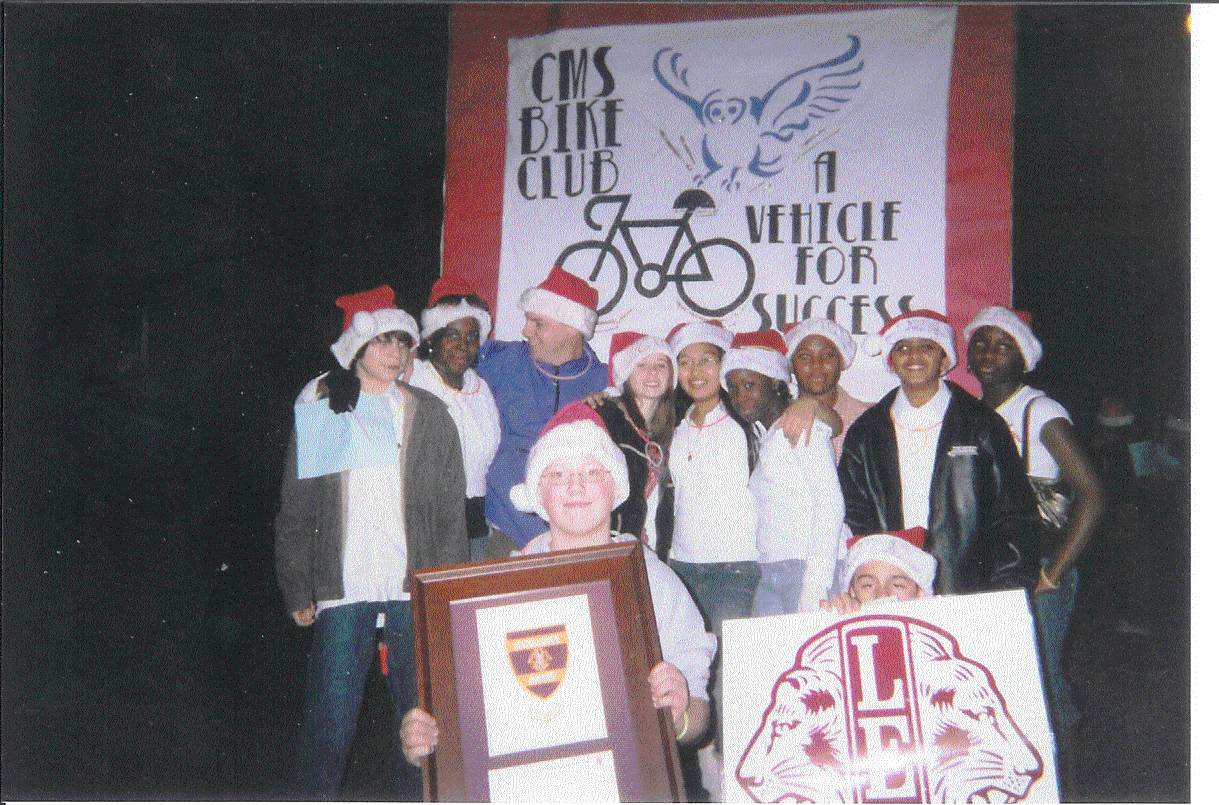 CMS LEO Club at Athens Christmas Parade
* ~ * ~ * ~ * ~ * ~ * ~ * ~ * ~ * ~ * ~ * ~ * ~ * ~ * ~ *
Lions Clubs International maintains official partnerships with the following youth organizations.
America
's Promise:

Committed to helping youth, the association joined this consortium of 250 businesses, organizations and government agencies in 1997. The concept of America 's Promise has been replicated in the United Kingdom and Canada . Interest in creating a similar program exists in Germany , the Philippines , the Organization of American States and Taiwan . Visit www.americaspromise.org .
Scouts:

The association maintains a cooperative relationship with both the Boy Scouts of America and the Girl Scouts of America .
For
more information about Boy Scouts of America , visit www.scouts.org .
Youth Service America (YSA): More than three million volunteers in 26 countries participated in the first YSA Global Youth Service Day and quantity of volunteer opportunities for young people, ages five to 25, to serve locally, nationally, and globally. As a national affiliate, the International Association of Lions Clubs promotes ( US ) National Youth Service Day and Global Youth Service Day among Lions. Visit www.ysa.org .
* ~ * ~ * ~ * ~ * ~ * ~ * ~ * ~ * ~ * ~ * ~ * ~ * ~ * ~ *

LEO Program News

Marketing/Branding Project = Your Input is Needed!

Two new concepts for Youth Programs are being considered:

1. The creation of a two track Leo Club program: one track for Alpha Leos and one track for Omega Leos - both designed to address the

characterisitics and needs of each of its members while connected through the larger Leo community united by its common purpose to Leadership,

Experience and Opportunity. In developing this concept, Youth Programs will specifically be looking at what key program aspects each potential track

should have and to what degree the two programs would be connected.

2. Developing an on-going Leo/Lion Advisory Panel composed of Leos and Lions who would work in an advisory capacity to help shape the

future of the Leo program. In developing this concept, Youth Programs will be focusing in on the panel's composition, size, meeting format, etc. To

Leo Awards

Leo of the Year Award = applications for the 2008 Leo of the Year Award are due June 1, 2008 to the Youth Programs Department at International.

One Leo from a Lions multiple district can be nominated or one Leo from a single district that is not part of a multiple district.

Leo Club Excellence Award = applications for the 2008 Leo Club Excellence Awards are due August 15, 2008. All districts (single or sub-districts)

may endorse one Leo club per district to receive the prestigious Leo Club Excellence Award patch.

Applications for both awards were mailed to district and multiple district chairpersons in February. Applications and award criteria are available on www.lionsclubs.org, click: Youth Programs, Leo Clubs, Awards and Recognition, Leo and Leo club awards and recipients.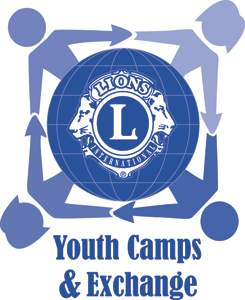 Youth Camp and Exchange Program Update

New and Improved Directory

The new Youth Camp and Exchange Program Directory is organized in alphabetical order by country (USA is broken down by state) and includes all reported camp and chairperson details (from submitted Annual District/Multiple District Youth Camp and Exchange Reports). The directory is updated

bi-monthly and lists youth camps, and names and contact details of youth camp and exchange (YCE) chairpersons.

Youth Camp and Exchange Chairpersons are able to use the new directory in order to establish direct contact with chairpersons in other districts and

multiple districts. To update or include your camp or chairperson details in the directory, please submit the Annual District/Multiple District Youth Camp

and Exchange Report form sent to all district governors and council chairpersons in July/August) to the Youth Programs Department. For more information

Youth Camp and Exchange Program Participant Application

The revised participant application (formerly "youth exchange visitor application") is available in two formats, Excel and as a PDF. The PDF can be used

as in the past. The Excel version allows the form to be filled out electronically and e-mailed to youth camps and exchange chairpersons, host Lions clubs.

A European version of the application is also now available on-line, as some countries require a European version of the application. You can find all three applications on the Youth Programs Web page by clicking: Youth Programs, Youth Camps and Exchange, Youth, participant application form.

Lions Services for Children Program

An excellent tool that Lions can use to determine how they might best serve children in need is the Community Needs Assessment Form (IAD-304).

It will also help to identify collaboration opportunities with individuals and organizations concerned with meeting the health and educational needs of children. Visit the "Youth Programs" pages of the website at

www.lionsclubs.org

to download this assessment form.

Other News

2008 World of Children Awards

The World of Children recognizes and elevates selfless individuals who make a difference in the lives of children across the globe. Each year they honor

select leaders, and grant them funds to support the proven, high-impact programs they have created.

Humanitarian Award - recognizes an individual who has made a significant lifetime contribution to children in the areas of social services, education or humanitarian services. Award recipent will receive grant funds up to $100,000.

Health Award - recognizes and individual who has made a significant lifetime contribution to child in the fields of health, medicine or the sciences.

Award recipient will receive grant funds up to $100,000.

Founder's Youth Award - recognizes a young person under the age of 21, who is making extraordinary contributions to the lives of other children.

Award recipient will receive grant funds up to US$25,000. The grant funds will be donated to the proven, sustainable programs created and managed

by the award recipient.

Take the time to nominate a young person in your community you feel is worthy of being honored for their dedication to the betterment of children. The deadline for nominations is April 30, 2008. Visit

www.worldofchildren.org

for more information about the awards, past honorees, and to access the

online nomination form. If you do not have access to a computer or are unable to submit a nomination online, call (925) 399-6411 to request a hard

copy nomination form and general information.

Peace Poster Contest

To get involved in the - The theme of the 2009-10 Peace Poster Contest is "The Power of Peace." Students, ages 11, 12 or 13 on November 15, are eligible to participate order a kit today. Lions clubs can order Peace Poster Contest kits (one kit per contest sponsored) from Club Supplies Sales. Kits are US$7.95 each, plus shipping and handling. Please note the deadline to purchase kits is October 1, 2009. For details and to view the winning posters, contact the Public Relations Department at International Headquarters or visit the Lions Web site:

http://www.lionsclubs.org/EN/our-work/youth-programs/peace-poster-contest/index.php

Promoting the Arts

Each year's contest consists of an original theme incorporating peace. Participants use a variety of mediums, including charcoal, crayon, pencil and paint, to express the theme. The works created are unique and express the young artists' life experiences and culture.

Spreading Peace and International Understanding

Twenty-four international finalists are selected each year, representing the work of more than 350,000 young participants worldwide. Posters are shared globally via the Internet, the media and exhibits around the world.

Judging

Each poster is judged on originality, artistic merit and expression of the theme.

Posters advance through several judging levels: local, district, multiple district and international. At the international level, judges from the art, peace, youth, education and media communities select one grand prize winner and 23 merit award winners.

Awards

International winners will be notified on or before February 1.
One international grand prize winner will receive a trip to a special award ceremony with the sponsoring club president and two family members at Lions Day with the United Nations in New York City, New York, USA (subject to change). During the ceremony, the winning artist will receive an engraved plaque and a cash prize of US$2,500.

Each of the 23 merit award winners will receive a cash award of US$500 and a certificate of achievement.
Past Winners
Past Peace Poster Contest grand prize winners have come from Brazil, Guadeloupe, Hong Kong, Indonesia, Italy, Japan, Lebanon, Malaysia, Martinique, Peru, Philippines, South Africa, Thailand, Turkey and the United States.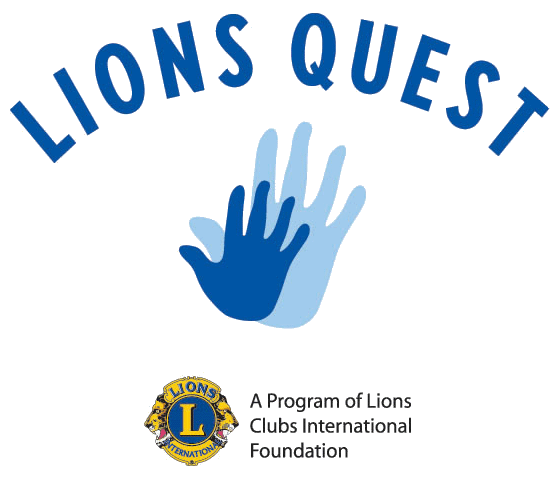 Social and Emotional Learning
The Collaborative for Academic Social and Emotional Learning (CASEL) defines social and emotional learning (SEL) as "
processes through which
children and adults develop fundamental emotional and social competencies to recognize and manage emotions, develop caring and concern for others, establish positive relationships, make responsible decisions, and handle challenging situations constructively." Years of research now shows us that children need a safe, caring environment where the needs of the whole child are addressed, in order for academic achievement to be realized.
The Research Brief for Schools, from the , describes SEL and highlights a new meta-analysis revealing that SEL can improve academic performance
by at least 11%.
As the Brief explains, SEL is most effective when it becomes an organizing framework for all school activities. When integrated into the entire
school experience, improvements in attitudes, behaviors and performance can be obtained. SEL can be incorporated into existing youth program efforts and infused into lessons from a variety of subject areas.
An article by Lions Clubs International's Jay Copp (The Lion, September 2007) illustrated the efforts to teach schoolchildren to act responsibly and to respect themselves and others, as demonstrated by near. After implmenting Lions Quest in the fall of 2006 discipline problems plummeted and student attitudes soared. Students became less judgmental, reached out to others and learned how to get along with their own families.
In 2003, the Illinois Children's Mental Health Act required the state Board of Education to create SEL standards for school districts to address. The New York State Assembly has voted for the development of student learning standards in SEL as well. The New York State Department of Education will be recommending guidelines for social and emotional development for voluntary implementation by October 2008. Find out more about the NY legislation at

http://casel.org/standards/policy.php

.
solves environmental issue at Fowler When students in learned that rainwater runoff from their school parking lot was carrying pollutants to a nearby creek, they wee concerned. That's when the students researched and discovered rain gardens. Rain gardens are shallow depressions in the ground that capture rainwater runoff from impervious surfaces. Rain garden offer several benefits:
* The flowers, grasses and shrubs that are incorporated into these gardens absorb the pollutants contained in runoff.
* Water collected in rain gardens filters through the soil and replenishes ground water.
* During heavy rain, rain gardens reduce flooding by capturing and containing runoff that would normally be directed to local waterways.
With curiosity and motivation Fowler students took on the rain garden project. First, utility crews used a water truck to treat them to an artificial rainstorm
in the parking lot. The students measured the size of the drainage area, timed how long it took water to infiltrate soil, and calculated the size of the rain
garden needed. Finally, with the help of Clean Water Services crews, the rain garden became a reality. For their initiative and hard work, Clean Water
Services recognized the students as Clean Water Heroes.
---
7th grade students report practicing refusal skills - During their 7th grade year, 92% of students surveyed claimed they had practiced how
to stay away
from cigarettes or alcohol, and 90% also reported practicing how to stay away from illegal drugs. The Social Development Research Group at the conducted the survey
of the Lions Quest Skills for Adolescence year-two participants. In addition to improved refusal skills, these students reported better communication with family, fewer
friends using drugs, and increased school opportunities for involvement.
World of Children Inc., announce
s call for nominations
The deadline for nominations for the 2008 World of Children (WOC) Awards is April 30, 2008. Created in 1998, WOC has grown to encompass three awards, the Health Award, Humanitarian Award, and Founder's Youth Award. WOC seeks to identify individuals across the globe who advance the rights and well being of children. The Founders Youth Award recognizes youth under the age of 21 who are making extraordinary contributions
to the lives of other children. For more information or to access the online nomination form, visit http://www.worldofchildren.org/ .
NHTSA focuses on drug/alcohol-free prom and graduation celebrations
The National Highway Traffic Safety Administration and National Organizations for Youth Safety are encouraging young people to partner
with the community to p[lan safe prom and graduation parties this year. Last year, seven in tem prom-age teens said they would attend
an after party. Read A Guide to Safe and Sober Event Planning to learn how to help your community "Make Your Parties Rock...Substance
Free."
Lions Quest service-learning workshop planned at
District 36-R Lions clubs are partnering with OLSHF, Oregon Commission for Action and Service, LCIF and to provide up-to 50 teachers from
throughout with a free service-learning seminar. Graduate credit is also being offered by WOU for participation in the workshop. Contact
Sandy O'Lear at LCIF for more information, or to get ideas for how your club can get involved in sponsoring a teacher workshop.
Lions Quest presenting and exhibiting at a convention near you!
We have a busy spring planned, showcasing our support of young people through our research-based life skills program, and Lions are leading
the way. Districts 26A-2 and 19C hosted Lions Quest booths at their conventions earlier this month. MD17 Lions will be exhibiting and presenting
at the Kansas State Department of Education Conference in May. In addition to the NACLF conference in April, LCIF will be exhibiting and presenting Lions Quest at conventions held by MD 16, MD 20, MD 2, MD 1, MD 14, and the PTA National Convention in San Diego this June!
US Eases 'No Child' Law as Applied to Some States
Children in Focus
A newsletter for district Lions Services for Children chairpersons June 2008
The Lions Services for Children Program can help to continue Lions Clubs Internationals long tradition of helping the worlds future generations. The mission of the program is: to improve the lives of children and adolescents in adverse circumstances through health and education services, locally and internationally.
Today, children need Lions more than ever. Lions can help to provide: food, shelter, or clothing; access to basic healthcare; vision and hearing screenings; immunizations; assistance in coping with illnesses or disabilities; information about proper nutrition; drug and alcohol abuse education; literacy programs; vocational training and other needs.
Chairperson Information
Please visit the associations Web site (www.lionsclubs.org) to become familiar with information for Lions Services for Children chairpersons. Please access the following link: www.lionsclubs.org/EN/content/youth_outreach_lscchair.shtml
Program News
After a three-year successful pilot, the Lions Services for Children Worldwide Symposium Program was adopted by the board of directors at the March 2008 meeting, effective July 1, 2008. This program provides expense assistance to qualifying districts or multiple districts that hold a forum for Lions, educators, health professionals and other local community organizations to address the needs of underprivileged children in their respective areas. Symposiums are an effective way to promote community awareness and develop collaborative relationships with other interested organizations. Lions may lend their support to existing programs or develop new projects and activities. Symposium topics can also include Lions Quest and other Lions programs for youth.
The childrens worldwide symposium program allows for funding of up to US $1,000 for each of four (4) symposiums per Constitutional Area per fiscal year. Each district or multiple district may apply for reimbursement funding for one symposium every three years. Applications for funding will be accepted on a first-come, first-served basis, beginning July 1, 2008, for fiscal year 2008-2009. To apply for funding, submit the official application to the Health & Childrens Services Department at Lions Clubs International. All reimbursements will be subject to the Rules of Audit developed specifically for this program.
Some examples of childrens symposiums held throughout the world during fiscal year 2007-2008 are as follows:
The Young Child in Poverty (District 28-U, Utah, USA)
Child Labor (District H, Peru, South America)
Violence Is it a Solution or Means to Lose (Children Under Threat) (Multiple District 118, Turkey)
Rights of the Child Key Factor in Development (District 310-D, Thailand)
Our Youth The Future Generation (District 410-A, Rep. of South Africa)
A Healthy Child Getting a Good and Adequate Education, in a Healthy Environment is a High Achiever (District 413, Zambia)
Program Resources
Lions Services for Children brochure (IAD-303) gives an overview of the program and encourages Lions participation through assessment of serious needs and development of projects with specific goals in the areas of health and education. You can download the brochure at the following link: http://www.lionsclubs.org/EN/content/pdfs/iad303.pdf
Lions Services for Children Community Needs Assessment (IAD-304) can help a club or district to determine the services that would most benefit local children living in adverse circumstances. This easy-to-use form will also help to identify various opportunities for collaboration with individuals and organizations to meet the health and educational needs of children. You may download the form at the following link: http://www.lionsclubs.org/EN/content/pdfs/iad304.pdf
Lions/UNICEF School-in-a-Box Program can help children in areas where schooling has been disrupted by wars, disasters and other emergencies. Using a locally developed teaching guide, curriculum and school supplies, teachers can establish temporary classrooms almost anywhere, thus ensuring childrens access to educational services in times of crisis. Each box costs approximately US$190, and donations can be sent to: Lions Clubs International Foundation, 300 W. 22nd Street, Oak Brook, IL 60523-8842 USA.
School-in-a-Box Banner Patch: For a donation totaling US$500 or more in each fiscal year, a Lions or Leo club, district or multiple district will be recognized with a School-in-a-Box banner patch. For each subsequent annual donation of US$500 or more, the club, district or multiple district will receive a dated chevron banner patch. For more information, download the fact sheet and banner patch application:
http://www.lionsclubs.org/EN/content/pdfs/iad306.pdf
http://www.lionsclubs.org/EN/content/pdfs/iad306-a.p
Vision and Hearing Screenings
Lions are encouraged to partner with schools, clinics, eye care organizations and community groups to sponsor free vision and hearing screenings. The screenings do not replace a doctors exam, but they are a valuable means to help identify children who may be experiencing vision or hearing impairment, or who are at risk for eye disease. Lions are also encouraged to provide screenings at community district and multiple district events. For more information, see the following links:
Vision screenings: http://www.lionsclubs.org/EN/content/vision_services_screenings.shtml
Hearing screenings: http://www.lionsclubs.org/EN/content/programs_hear_screen.shtml
The Hadley School for The Blind
The Hadley School for the Blind, one of Lions Clubs Internationals partners, is the largest worldwide distance educator of blind and visually impaired people, their families and blindness service professionals. Hadley offers classes free of charge to its blind and visually impaired students and their families and affordable tuition classes to blindness professionals. There are more than 100 courses offered in Braille, large print, cassette and online. Hadley serves more than 10,000 students annually in 100 countries. For more information, visit www.hadley.edu
Camp Information Needed!
Lions Clubs International is updating its listing of camps that are affiliated with Lions in their service to children and/or adults who are blind or visually impaired, deaf or hard of hearing, who have diabetes or general disabilities. If you have not already done so, please forward to the Health & Childrens Services Department a list of the Lions-supported camp(s) in your district, so that we may post this information on the LCI Web site.
Lions Assistance Program Builds Teamwork
Lions Emergency/Non-Emergency Assistance (previously known as Lions Serving Humanity) is a web-based location for the exchange of volunteer services and materials for emergency and nonemergency Lions projects. This is an effective way for Lions to communicate, enabling them to: volunteer or request assistance for medical, dental or eye care missions; offer a donation of needed supplies; collaborate on projects for children in need; volunteer to help re-build a home or school destroyed by a natural disaster; and more. With teamwork, Lions can accomplish even more. If you would like to volunteer your help, donate resources, or request assistance for a Lions emergency or non-emergency project, please access the following link: http://www.lionsclubs.org/EN/content/lions_assistance.shtml
Chairperson Award
Certificate of Achievement: At the conclusion of the fiscal year, the district governor may present an award certificate to the Lions Services for Children chairperson for outstanding leadership in promoting and supporting projects for children in adverse circumstances. For more information, see the Lions Services for Children Chairperson Web page at www.lionsclubs.org
Online Resources
Lions Learning Center: offers free online courses to enhance skills for a successful leadership role. Youll find many topics, including setting goals, developing effective teams, providing community service and public relations, just to name a few. For more information: http://www.lionsclubs.org/EN/content/resources_learning_center.shtml
Lions Newswire: stay up to date with the latest Lions information, announcements and program information.
Public Relations Tools: contain fill-in-the-blank press releases, public service announcements (PSAs) print ads and other tools to promote your projects and activities.
Stay in Touch!
The objective of the Children in Focus newsletter is to provide you, our district chairpersons, with information and program updates to assist you in your leadership roles. If you have an idea or suggestion for future issues, please let us know. We would also appreciate receiving news and photos about any successful childrens projects in your club or district that we may share with other Lions involved in serving the needs of underprivileged children. Your news and comments will be welcomed at: children@lionsclubs.org. Also, remember to send us your current contact information, so that you may continue to receive this newsletter and other important announcements throughout the year.
Children in Focus newsletter is published by: Health & Childrens Services Department The International Association of Lions Clubs 300 W. 22nd St., Oak Brook, Illinois 60523-8842
For more information: Phone: 630-571-5466 Marilee Kadar, Manager, ext. 6867 Debbie OMalley, Coordinator, ext. 6768 Fax: 630-571-1692 E-Mail: children@lionsclubs.org